The Picture Disc
With the apparent "vinyl revival" its become quit common for artists to release a normal(black) vinyl version and an "alternate" picture disc version which is always limited to appeal to the avid fan.
I like the appeal of picture discs, usually they look quite aesthetically pleasing, though there is debate whether they hold the same fidelity as a standard vinyl release.
Available for preorder from jens lekman's own official site right now is
Night Falls Over Kortedala

Bloc Party have followed up their latest album again on picture disc "A Weekend In The City" is a must have for a Bloc Party completest.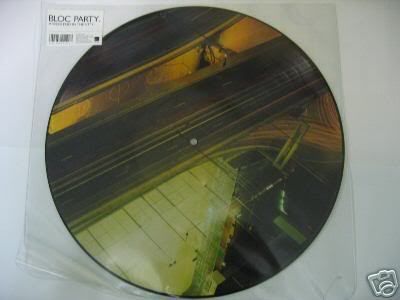 <